Jochen Proehl "Anatomy of a Landscape"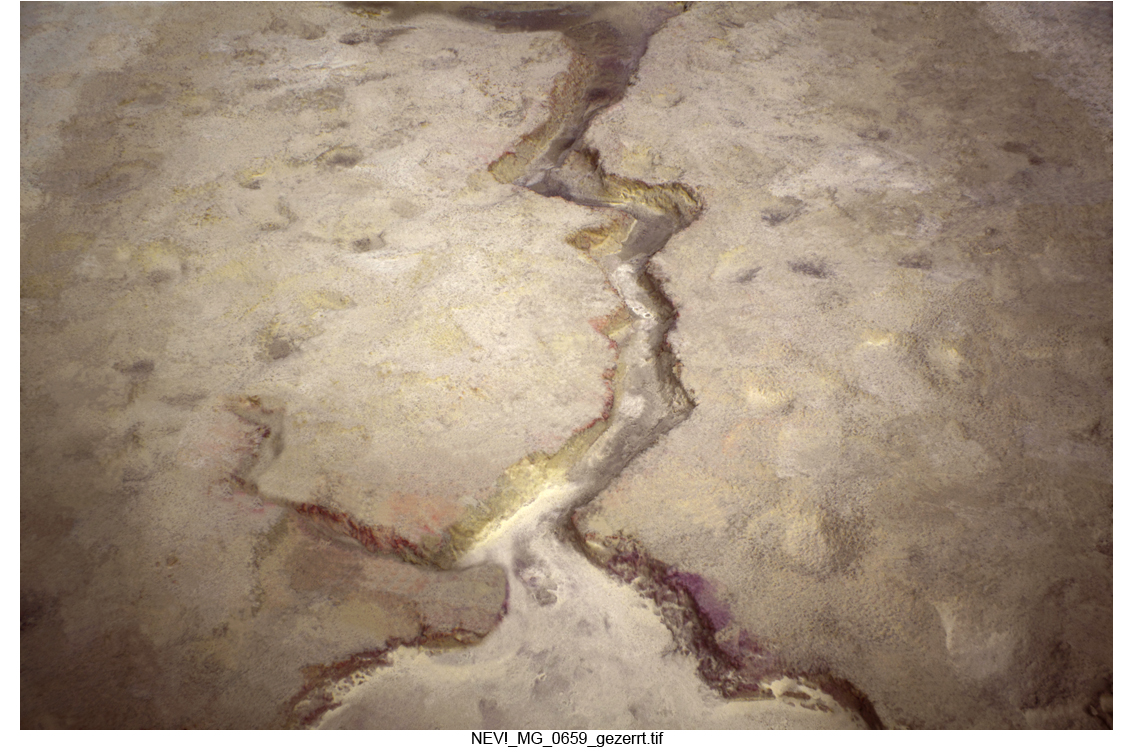 Preview of the exhibition: Friday, 12 November, 2010 6 - 9 p.m.
On the occasion of the European Month of Photography in Berlin, Galerie Seitz & Partner exhibits the most recent conceptual body of work of Jochen Proehl, an artist who lives and works in Berlin and in Istanbul. The photographs thematically focus on a new, experimental visual aesthetic, oscillating between scientific precision and artistic imagery, developed from the formal world of the microcosm.
In his earlier photographic work, Jochen Proehl transformed found structures in the earth into landscapes of monumental dimensions, using a Camera Obscura.- In his recent works he goes a step further by making the interventions into the ground himself. In the current work cycle "Bosphorus", he forms a model landscape after the real geographical one. Now, taken with a digital Camera Obscura, the landscape models reveal a general condition of the earth as it is - hidden behind the individual view of a particular landscape. The photos seem to be photographed from the orbit, remote, deserted and without any trace of civilization.
The question for the reality of the depicted theme experiences a double answer: there is always something beyond the landscape that is shown: the fundamental nature of its anatomy.
Jochen Proehl confronts the viewer with conditions that are not visible in nature, but require their appearances - not only in the man-made landscapes. His photographs provide virtual evidence to pursue questions concerning the immediate environment of man.
"... My aim is to show the generalization in what one might see: a different reality behind the image surface ... The world's oldest images of mankind centralize on ideas about the eternal cycle of life and death, embodied by the earth in every sense of the word. In this sense, the earth ca be conceived as a perfused organ. And when I see a hole in the street or in a sand pile, I always see as well the joint body that is visibly present ... "(Interview Jochen Proehl, Financial Times Germany, 2008).
Jochen Proehl, who was born in 1958 in Lübeck, grew up in Istanbul. He studied fine arts at the Hochschule der Künste, Berlin. He has received numerous exhibitions, scholarships and professorships. He lives and works in Berlin and Istanbul, where he teaches at the Faculty of Fine Arts of Okan University.