Sonja Weber "Horizonte - Dazwischen" (Horizons | In-between)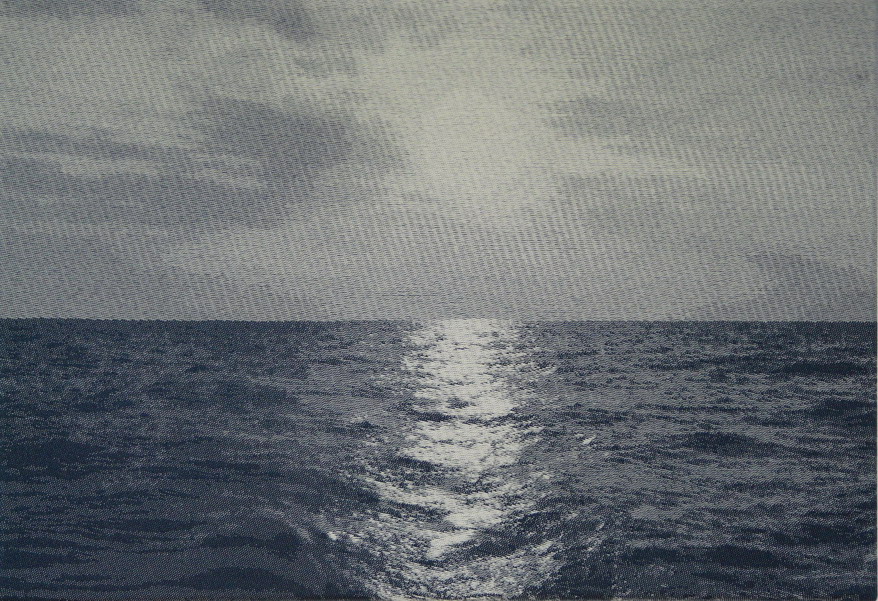 You are cordially invited
to the preview of the exhibition on Friday, 10 September, 6-9 p.m.
on the occasion of the gallery circuit "BERLIN GALLERY DISTRICT" and/or
to the opening reception of the exhibition on saturday, 11 September, 11 a.m. -15 p.m.
The pristine state of nature depicted fascinates - as in the new series of Sonja Weber's "Horizons": there, the inherent suggestive precise maelstrom seems to pull the viewer into the landscape - would there not be a little confusion!
They works are based on photographic material, taken from the field of nature, and sometimes also of urban space. Further processed on the computer and transferred into jacquard fabric in a technically demanding way, the work receives its very own deceleration but as well sensitivity, poetry and formal clarity.
From the effect of light on the color, its transparency and atmospheric effects the experience of a movement of seeing and sensing is created: a visual and mental game between perception and reflection - in his dual role.
Following the principle of Jacques Lacan: "What is perceived, looks back with its core."